This movie is a sad story about never give up. Directed by Yang Yizhi who started with his career as an assistant for the Hong Kong movie "Deadly Target" and was involved with creating great films like "A single child's Story ", "The Resistance ", and "Dream of Love". But in the later years he has been involved with crazy and almost the room feeling horror movies like "The Zombie Village saga", "In Wild", and "The Sly Shadow Records" and also he made a lot of crazy thrillers like "Prostitute Killer" "An Evil Soul", and the two village girl movies. Dumb Child is actually same drama story as his first film. About a young girl who later must learn to be on her own too soon.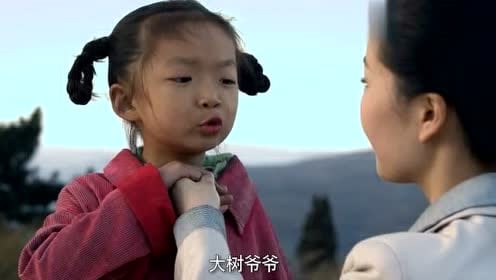 A young mute girl named Ya Ya is not allowed to enter school due to she cannot talk and other kids bully her and worry she might be a plague. A young teacher comes to her small town to help teaching despite her boyfriend is against it. She becomes friends with poor Yaya and help her into school. Sadly after a while the teacher start to get sick, and losing her voice. Later she finds out she is dying. Everyone blame Yaya for the teachers sickness but the teacher refuse to give up on Yaya even if it cost her life.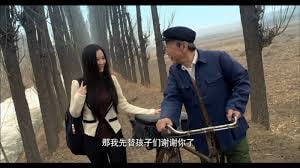 China has a lot of beautiful landscape and rich cities but it also has a lot of poor societies, Dumb Child reflects the poor society very well and also bring good morals to the message. Even though we don't see many mainland movies and it's difficult to find a DVD copy it's still a great movie, I wachted through youku.com and I am glad I saw this film. As a drama 3/5.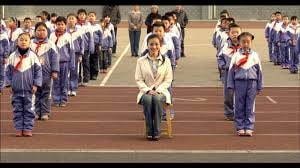 However I don't think it was necessary to make the teacher dying, maybe temporarily sick is one thing, but make her dying was a little too harsch, because the importance of the movie was to never give not what background or handicap one has, mixing it with death is untasteful and unnecessary, and also I don't know what's her boyfriend problem is, he seems to love her but leave her as soon he finds out she wants to stay in the small town and then come back again, it was difficult to get the idea from his side and I give it 2/5.
Dumb child is a good movie with a good message and strong story, but not strong executed with some characters and mixing with moral story with dying is a little untasteful, but however it is a good movie all in all 5/10.