Halloween month is almost over, and I want to make the final review of the South Korean monster horror with a little comedy, The Host. Made in 2006, T that time we were use brutal Korean movies like old boy, a monster movie was very rare, the host broke the ice and now it has been common with monster movies from Korea.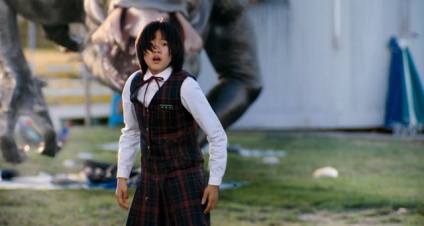 A laboratory near the border between north and south, an American chemist expert pouring out chemicals due to too many dust in th jar. Without knowing the chemical is running through a wide lake. 10 years later it's summer time near that lake with many tourists, a family by the name of Park is working there. Suddenly a monster appears from the lake and attack the tourists. As the Park family trying to escape, the youngest child, a ten years ear old girl Hyun Seo, is captured by the monster and brought to the monsters lair. Despite the military has closed the lake area, Hyun Seos father is desperate to find his daughter, he will go on a monster hunt to find her once again.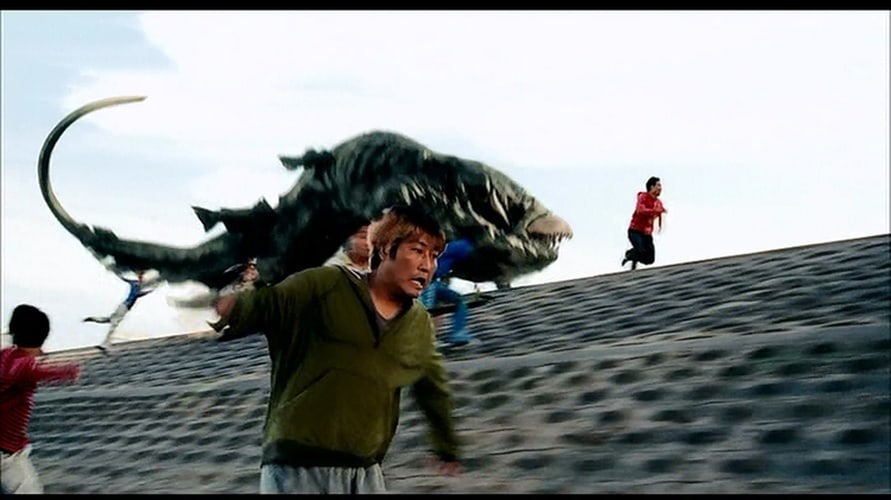 6 points of what the movie does well:
1 we got a cool and scary monster
2 a heart loving leading role played by the legend Kang Ho Song
3 a lot of action packed scenes that feels exiting
4 an unusual story of how the monster were made , in Jurassic park the dinosaurs were made by DNA , in Godzilla he was made by nuclear, here the monster is made by chemicals dropped in a lake mixed of fish and a suicide man.
5 a little archery sport commercial
6 made in 2006 that brought monster movies back to life because during late 90s and early 2000s monster movies were falling apart.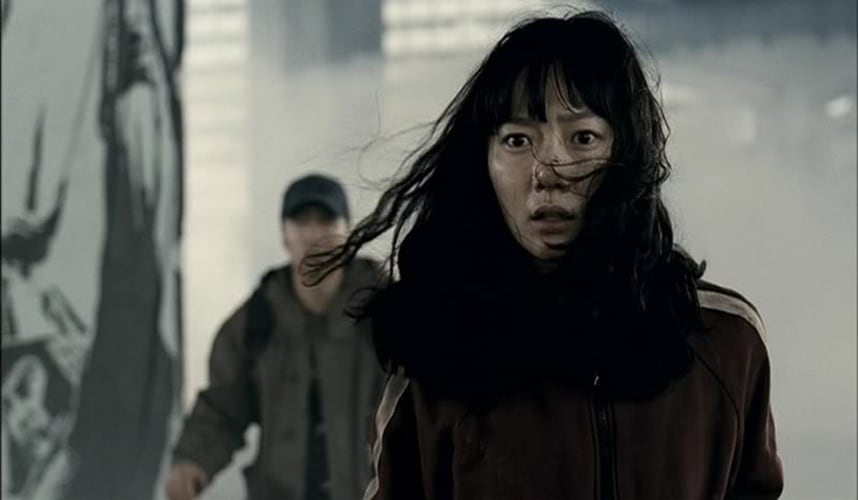 But there are -4 points the movie flaws that it doesn't reach 10/10.
-1 mixed with comedy in a horror movie is not a good idea
-2 it never felt like a horror movie in any scene, thought the script were written in that way
-3 too many unnecessary characters, like the drunk uncle and the two fugitive kids
-4 a sad ending that had no meaning or didn't live up to the thrill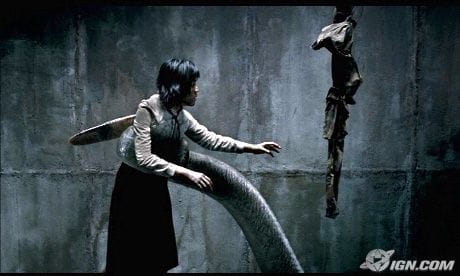 All in all
Despite its low feeling in the horror and the ending put down the movie completely, the action and the monster is really exiting and which makes it a guilty pleasure. 6/10