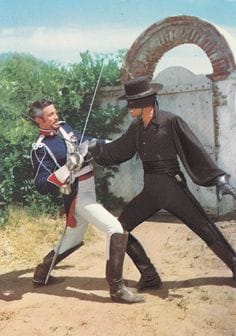 He is the man who protect poor people from dictatorship and tyranny, he is a fox in the night, he is Zorro, made in 1957 in black and white, starring Guy Williams, recolored in 1992, zorro is a mystery adventure hero that takes place in 19th cenetury Los Angeles when it was a Spanish colony.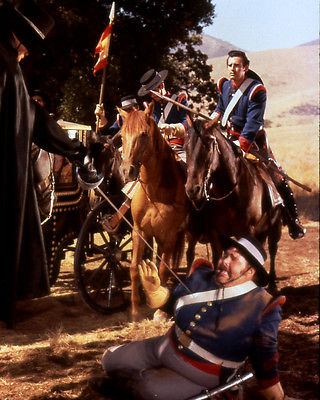 In early 1800, a young Diego De La Vega returns to Los Angeles from Spain after he became a master swordsman. On his side during the travel, he has his loyal mute servant Bernardo who convinces Diego not show himself as a man with courage but a spineless weakling man so he can convince the commander of the pueblo that he is harmless. Diego agrees after he sees his hometown filled with soldiers collecting taxes for their greedy commander Monastario. Diego even convinced his father that he has no interest in sword fight but rather read his books. Ofcourse Don Alejandro De La Vega doesn't take news well and shows his disappointment to his son. But what everybody doesn't know is Diego has a secret identity, at he dress in all black, with a cape and mask, ride with his black horse Tornado, steal from Monastario and give to the poor, he is the hero known as El Zorro.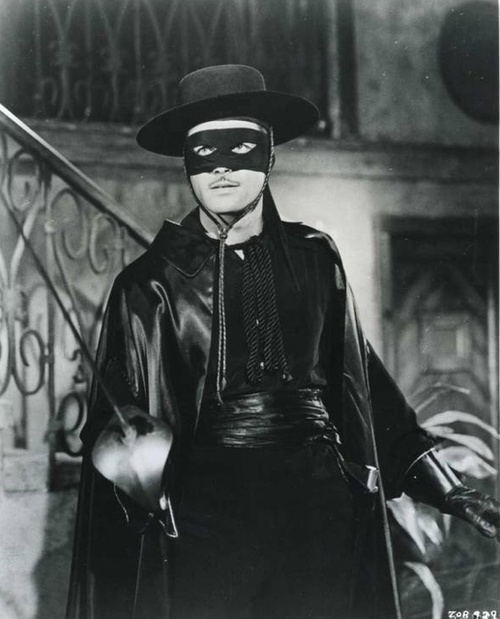 How does it hold in black and white?
For sure black and white is now outdated, and sometimes the black and white can take away the 1800 because the first tv came in the 50s so black and white feels maybe feels too much technically. But the adventure is strong with this movie and kids even today can love it, I loved it as a kid and I grew up when technology began their popularity, so it gets 2/5 stars.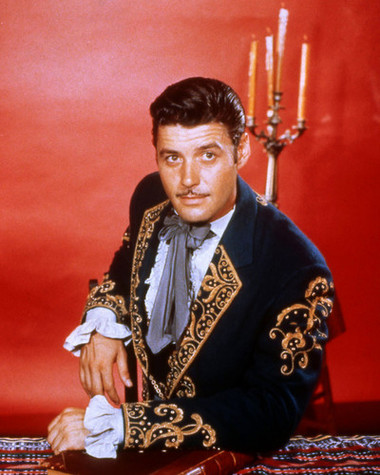 How does it hold in colors?
Perfect, the colors that was put in after makes it feel like a 1800 painting, it feel realistic and you can feel you are with the characters. Even on today standards, Zorro gets you into this classic world, and bring a lot of enjoyment, and it's a family adventure for all ages so 5/5 stars.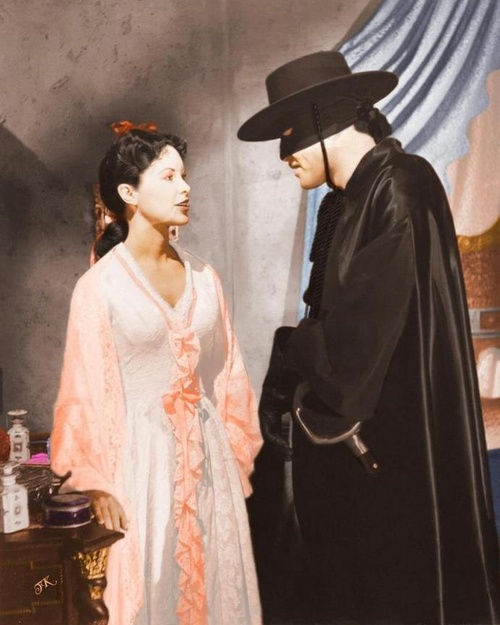 How does it hold for Disney?
Compare with today, yes it's a real Disney live action series that wasn't bought by a greedy company, it has songs like a Disney movie, it has adventures like Disney promises, it had a lot of fun character like sergeant Garcia and corporal Reyes, but it doesn't have love interest, even though Diego are dating some girls but it never becomes a love interest, specially when all is just inlove with zorro. Also I must add that Guy Williams really is Zorro, and for what I have see he is the only real Zorro, 3/5!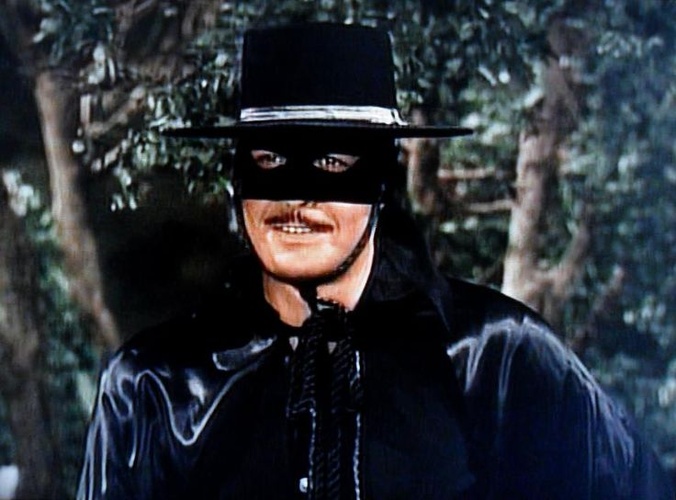 How does it hold in total?
High respect, it's the series that started it all and made mysterious black figure a theme that many other great movies got inspired from, Zorro is one of the best series of all time and deserves its high status, a Christmas gift to every one, 10/10 stars.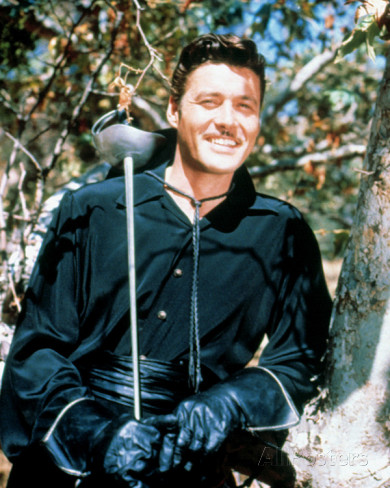 BW - 2, Col - 5, Dis - 3 = 10 out of 10.