Satomi Hakken Den or The Legend Of The Eight Samurai is a beautiful classic master piece that somehow got overlooked, not many people mention it so it's a broken Jewel that the world forgot, but not anymore thanks to Internet and people like me who will now give you a helpful review as I can for this great film.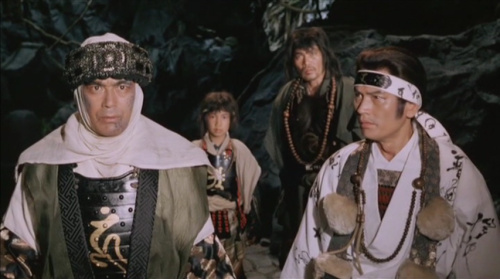 Princess Shizu manage to escape an evil witch and her soldiers, since Shizu is soul survivor of her family she must find help to destroy the evil witch. On her way she encounter a robber named Shinbei. When Shinbei find out Shizu is the escape princess he try to arrest her to claim the reward but she is rescued by a ronin named Tadatomo. Tadatomo tell the princess a story about the legend of eight samurais that lived in a heart of an ancient princess that released them in glowing marbles, each samurai that has this marble is in destiny to destroy the evil witch and protect the princess. Tadatomo show her his marble that glow she now knows she must fine the other warriors that has a same marble, they are the only ones who could rescue the world from evil. Meanwhile Shinbei returns to his home and he finds out the witch he is working for has destroyed his village and killed everyone who lived there, now he join forces with the princess and Tadatomo to the quest for the other samurais, but can he be trusted? And is it possible that he could be a samurai as well?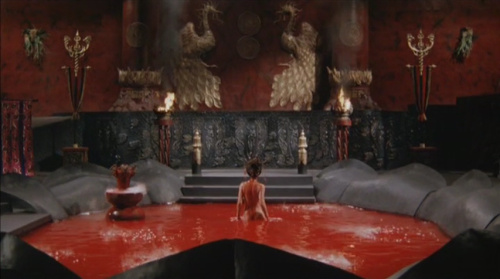 How does it hold up as a fantasy movie?
Beautifully, it has aged well, you feel strongly every scene, some scenes might feel a little dark but it's so intense and exiting and beautifully done, I give this movie 5/5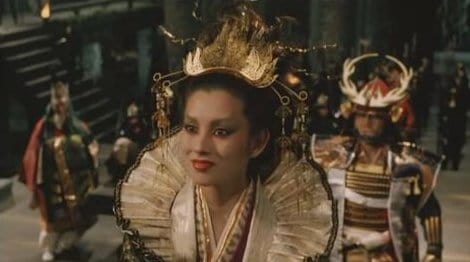 How does it hold as a plot movie?
For a fantasy movie, you never feel lost, and that's good, most of the fantasy movies are concentrated on the environment instead of the characters, but in this movie do it both beautifully. Every character is like able, the witch is scary as she is beautiful and the action is spot on, with a lot of monsters and soldiers and action and explosion, also a 5/5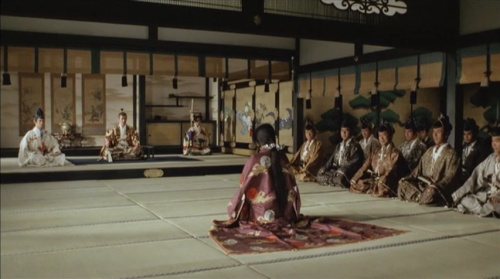 One little bonus notice
There is a song for this film called "I don't want this night to end" sang magesctly by English singer John O'Bannion, great song that fit this movie.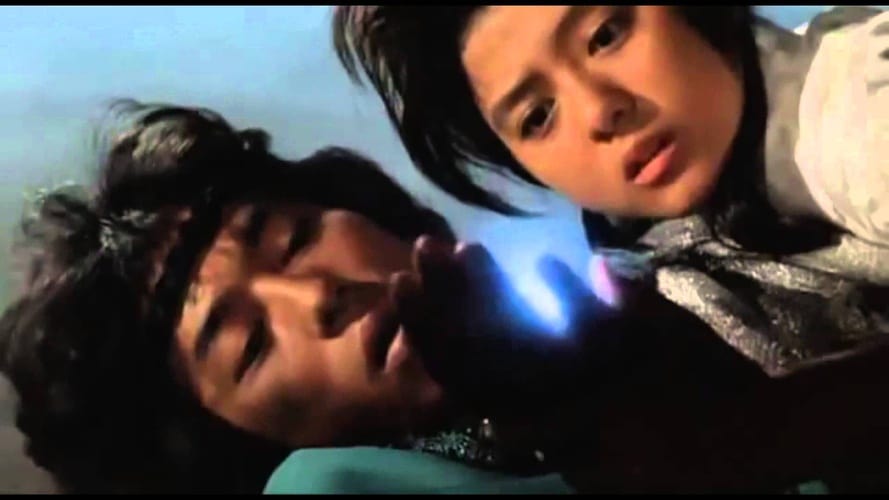 The movie all in all?
I don't know why this film is overlooked! Maybe because it was made in 1983 and at that time most of the world was occupied by Hollywood (and why not? At that time Hollywood wasn't so much crap as it is today, for example the old Star Wars movies and Blade Runner) but still I think the world should have notice more of this film, a total 10/10 this movie is a masterpiece.