The South Korean - American martial art action 90s flick or as some fan would say, the real Mortal Kombat movie, made in 1996, but declined release until 2002 when fantastic films international got a hold of it, re edit, re cut, and dubbed but for some reason still feels incomplete.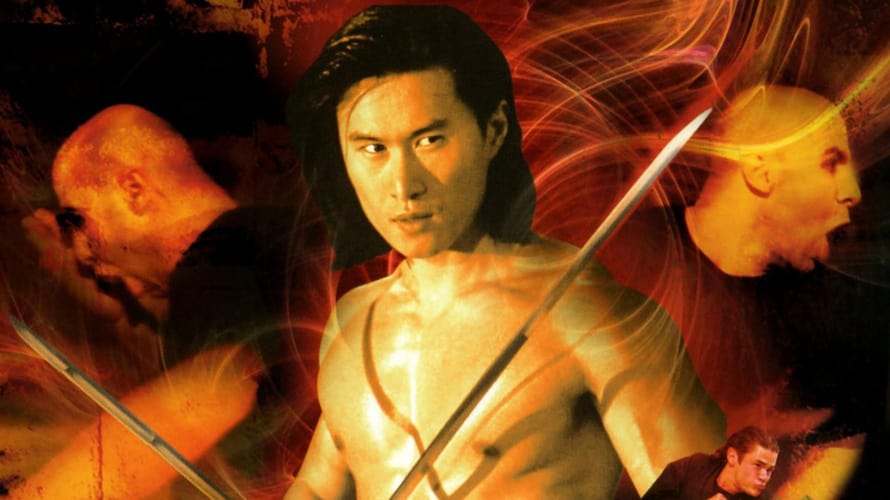 Lang is a Mongolian with dragon ancestors, lives in Chicago and work as a cop with his girlfriend Beth, his best friend Lucky, and his Brother Charlie. One night, a sting operation goes horribly wrong and Lang loses everything he holds dear. Three years later Lang goes solo to find the gangster Taz who destroyed his life to get revenge, but only to find out Taz is after the book of swords who can resurrect a dragon demon and enter the spirit of Langs other brother Kyu.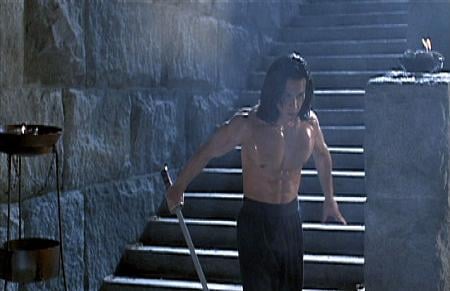 What's bad about this movie?
Despite the editor help a few years later, it's still is a mess, the plot is not well portrayed and is easy to get lost in the story. Worse is that some fight scenes are too quick edited even the sound doesn't catch something did happen, for example in the sting operation scene, Lang managed to wrestle a man who captured him but the music still plays melancholy music and no sound is heard, not even a ouch. 0/5 stars for this edition.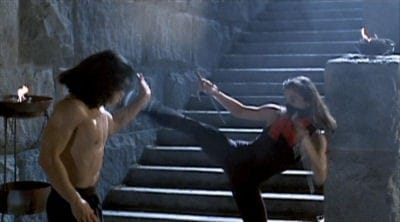 What's good about this movie?
Almost all actors and actresses who were involved with the first and 2nd mortal kombat games are the man roles in this movie and they play out their roles equal as their characters from the game. Ho Sung Pak known as Liu Kang is very similar as playing the role of Lang, even look the same with Bruce Lee outfits and a red head rope, Danny Pesina who played Johnny Kage, has one cameo scene as the fighter in the disco club play his role out cocky as Johnny Kage and even wearing sunglasses as him indoors, Richard Divizio who played Kano is playing Taz same style as his mortal kombat character, and there is a female assassin same style a Kitana from Mortal Kombat two, and The monks and the dragon demon is similar from the mortal kombat games and so is the narrator and music. 5/5 as a mortal kombat fan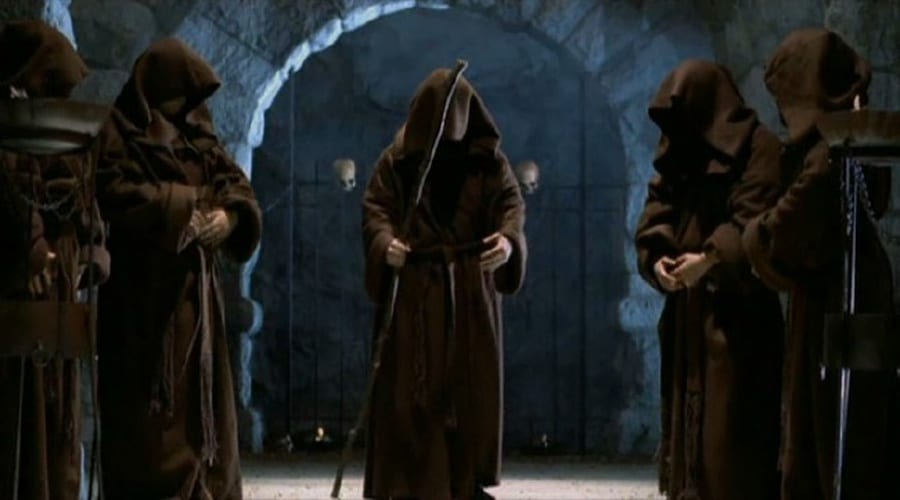 all in all
Despite the god awful editing, the movie is a guilty pleasure and feels great to watch the mortal kombat actors in action. But I wonder how the movie was like in early 1996 before the company re edited it, something is missing, 5/10 stars.